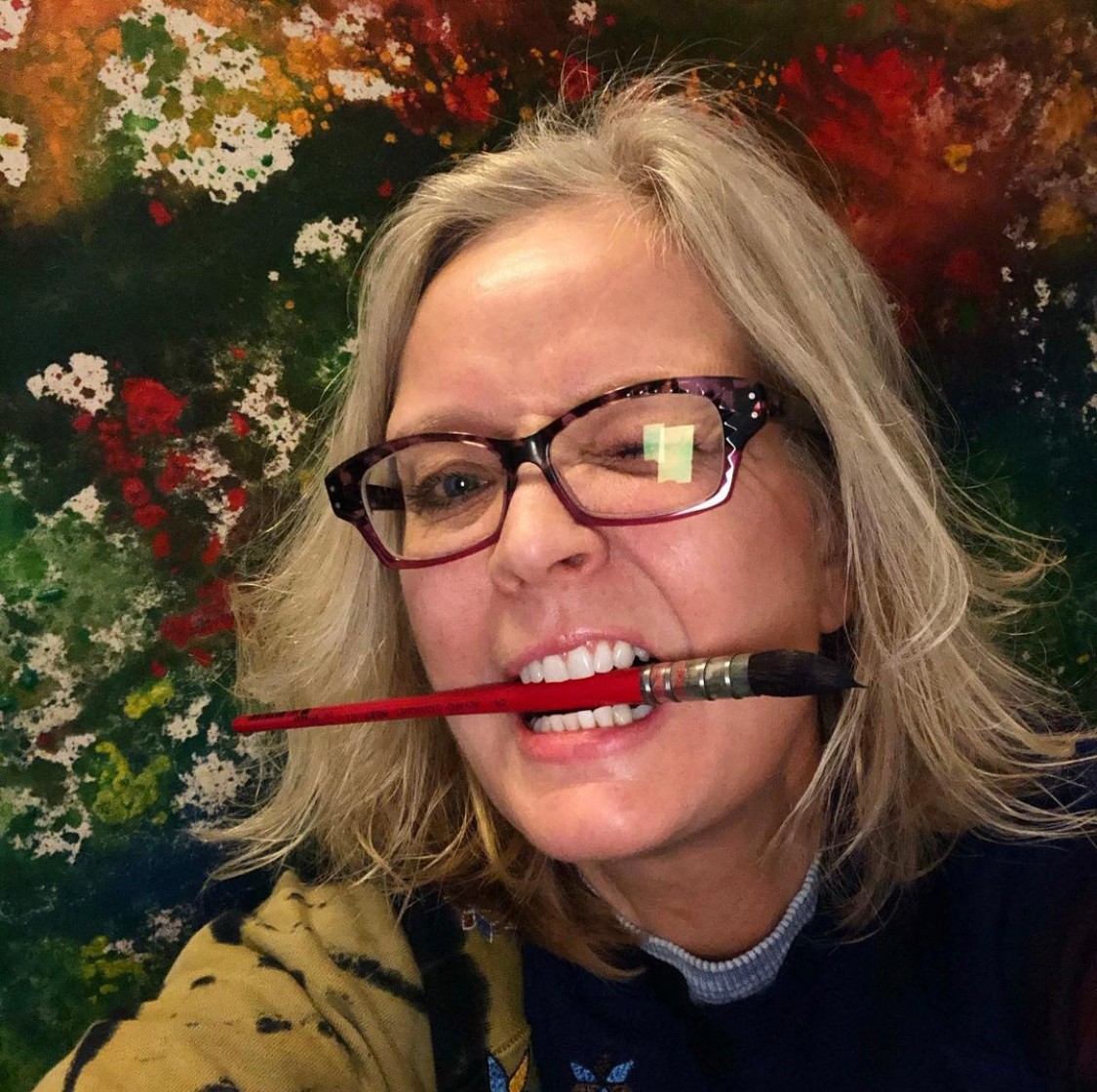 About Me:
Cynthia Underwood, Colour in Your Life, video of me and my watercolor, planned for 2021
Dulce Palooza, The Neutra Museum, LA, 2021
La Feria de las Flores, The Neutra Museum, LA, 2021
Fuck the System, Terri Lloyd's residence, LA , 2018, 2019, 2019
Women's Show, Melanie Kirschner private LA gallery, 2019
Cynthia Underwood, Homebody, DC 2010
Artomatic, DC 2009 & 2010
Painters at the Patent Office, US Patent Office, VA, 2007
Panelist on PBS presentation Art: 21: Play 2005
Greater New York at MoMA/PS1, 2000
Residency at Skowhegan School of Painting and Sculpture ,1999
MFA School of the Museum of Fine Arts/Tufts University
----
I shifted from larger mostly abstract acrylic work to
smaller loosely realistic watercolors around 2016. I
purchased a 6 season parks and rec watercolor class for
me and mom to take together. It was in this class that I
discovered that watercolor is my soulmate medium. I
love the magical mystery of how watercolor pigment
moves in water. I also love flowers, cats, great light and
enjoying life.
In addition to being an artist, I also grant design patents
at The USPTO. It's my job. It's interesting and cool and I'm
super happy.
I'm so glad you stopped by my happy art spot here. If
you're interested in purchasing an art piece please email
me at cynunderwood@yahoo.com or contact me on my
Instagram page @cynthia_watercolor